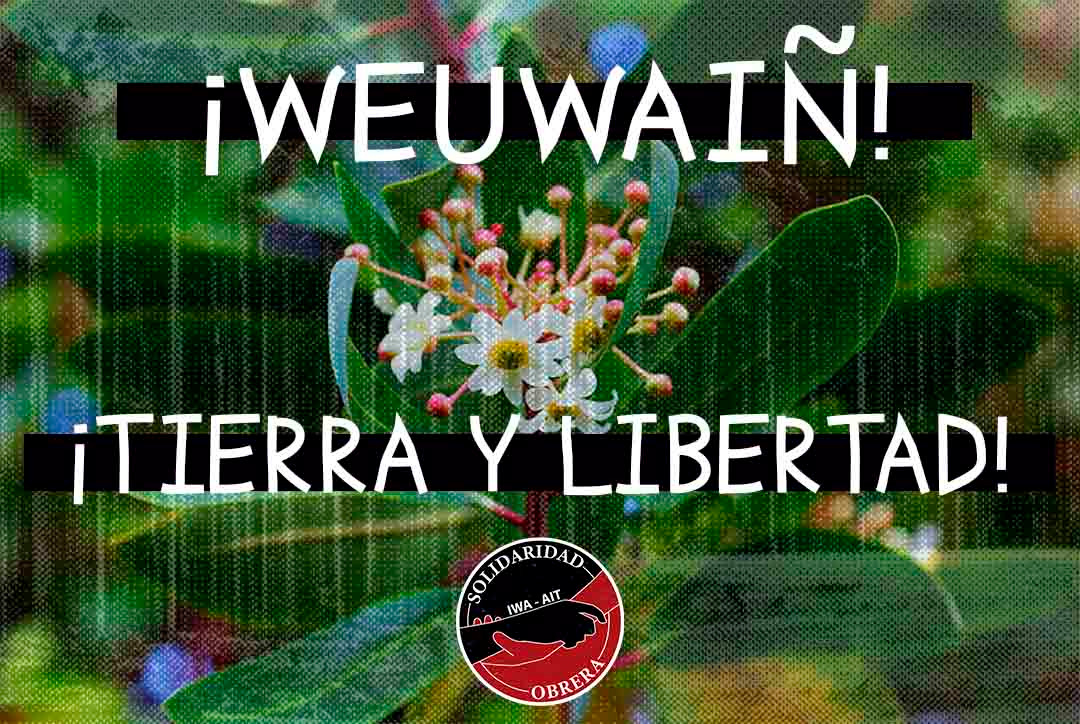 In the face of the murder of weichafe Pablo Marchat, solidarity with
those who resist Capital!
Again the defense of the land cost the life of a new weichafe in
Wallmapu. One member of one of the ORTs of the Arauco Malleco
Cordinadora -CAM- was assassinated by the militarized police that
protected forestry operations of the Mininco Forestry on the road that
connects Tranapuente with Carahue, Araucanía region.
This happened on the afternoon of Friday, June 9, after a sabotage
action against the extractivist company in which they set fire to a bus,
an oil tanker and a skidder.
This communiqué reaffirms what we revolutionaries have always affirmed:
Carabineros de Chile and all the police are an instrument of the
powerful, the armed wing of the State and Capital, and this cannot be
reformed but abolished by the oppressed peoples. that resist. As
proletarians, mestizo and revolutionaries, the call is to strengthen
autonomous solidarity networks with a strong territorial roots, to
recognize ourselves as those who are against Capitalism and to achieve
active recovery processes of our lives and of the earth. We see that
although the scenario is being accommodated with the constituent power
in exercise to more progressive possibilities and the assurance of
social and land rights, even with representatives of the Mapuche people
and the oppressed in the process of state modernization, this should not
relax, but quite the opposite: we are seeing the consequences again
today, with the continuity of the militarization of the territories in
resistance and this new death.
For life For communism and anarchy Land and Freedom! WEUWAIÑ!
Solidaridad Obrera-Bio bio