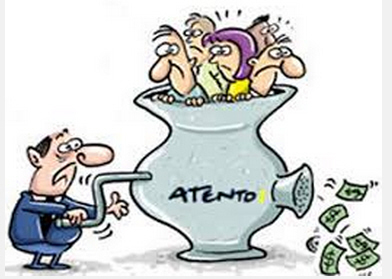 Workers at the call center – help desk giant Atento from several unions, including the CNT, are on strike today in Spain against planned reductions. More than 800 workers are expected to lose their jobs, although the firm plans an increased workload in the near future and is currently recruiting.
Atento is the second largest firm in this industry and had well over 2 billion dollars in revenue last year. It employs 155,000 workers in 16 countries. The firm was created about 15 years ago when the company Telefonica decided to transfer their call center and other services to a new company that it would own. In 2012, it was bought by Bain Capital, a US holding company, co-founded by Mitt Romney. Bain decided to float the company this year and, in order to make the company more attractive to investors, they decided to cut the workforce. At least 823 jobs will be cut in Spain.
While cuts are planned, an increased work load is expected, as some tasks sent to Latin America will be sent back to Spain. In general, the workers have been complaining about increased workload since Bain Capital took over in 2012. Median salaries in Atento Spain are about 750 euros per month.
The redundancy plan is now in a 30-day consultation period and strikes are planned throughout the month. The IWA would like to express its solidarity with the workers against the corporative greed of those who will destroy more jobs and squeeze more work out of those still employed to make even more money. We send special greetings to the comrades of CNT in Madrid and Leon who are unionized in Atento. At times like this, syndicalists can be targetted so we wish them much strength for the upcoming struggle.
NO TO THE ERE AT ATENTO!