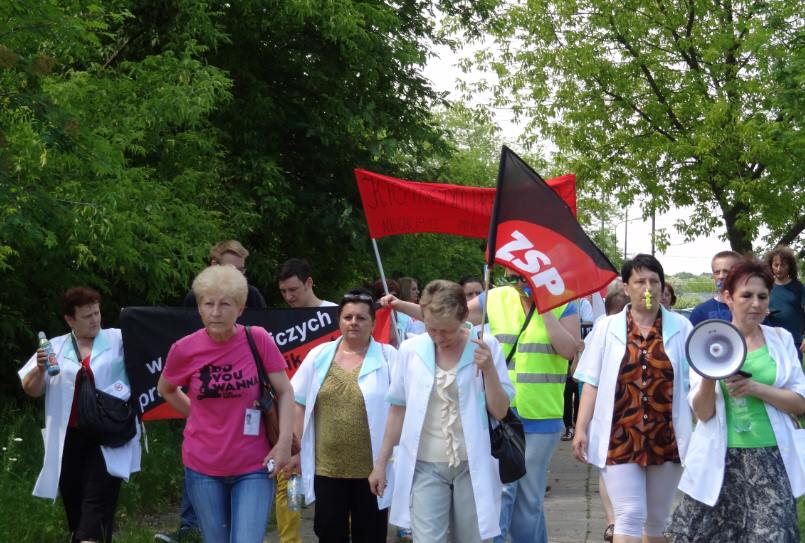 Workers from the hospital in Belchatow, Poland, are fighting for their workplaces. .
Send a protest letter here: soli,zsp.net.pl
Around Poland, hospitals have been outsourcing various services such as cleaning and cooking. When the workers are outsourced, their working conditions become worse and their jobs more precarious.
Cleaners and food servers from Belchatow hospital were outsourced some time ago. This hospital is managed by neoliberals from the ruling party and has a history of union repression. Our comrade was fired for union activity from this hospital. (He was working through a mainstream union at that time.) The mainstream unions have absolutely no interest in the outsourced workers. ZSP does.
When the contractor changed, it is usual that the workers are transferred to the new company. The company that they were working with did not follow the law. 60 women lost their jobs. Women working at the new company are working without any contracts at all.
On May 24, 23 protested at the hospital and will continue will more protests at the offices of the contractor and the province.
We demand direct employment of the workers and compensation for all the time they are without work.